Upper leather | Italian soft calf leather suede. The proprietary tanning technique without added chrome requires less water, fewer chemicals and results in lower CO2 output.

Lining leather | Vegetable tanned soft calf leather from Conceria Santori. Vegetable tanned leather will age more naturally, is better for the environment and for your skin.

Outsole | Rubber outsole sourced from Margom, a benchmark in the industry.

Insole | Removable insole lined with chromium free Italian soft calf leather lining.

Heel reinforcement | Leatherboard heel counter.

Laces | Thick, 100% bio-cotton laces sourced from Italy.

Eyelets | Reinforced eyelets on the interior.

Padding | Padding around the ankle and across the instep.
Shank | Steel shank for essential foot support

Construction | Assembled in the Marche region from Italy.
All Vekla shoes follow the European sizing system, and come in whole sizes only. We recommend you to take the same size as your regular (dress) shoes, and to size down one full size from your running shoes (Nike, Adidas, New Balance, etc.). If you own sneakers that use Margom rubber soles, we recommend you to take the same size. If you fall in between sizes, we recommend you to size down.
Please find below a conversion table that can help you to determine your size in Vekla shoes.

Feel free to contact us for any size related question at tombrone@hotmail.com, or through the contact page here.
We do our best to provide the best possible service to our customers. We only ship through one of our reliable partners, and use a fully trackable and insured service. Our aim is to offer you the best shipping rate possible.
Benelux (1 business day): free shipping & free exchange.
Europe ( 1 business day): 15€ shipping & free exchange.
United States (2 business days): 20€ shipping
World (3-4 business days): 25€ shipping
If you would like to return your sneakers, we can offer a refund if your sneakers are returned to us in unworn condition, in their original packaging, within 28 days of delivery. When you decide to return your order to us, please notify us by email of your return, and send the shoes to us with trackable service. Stock permitting, we would of course also be happy to exchange your sneakers for a different size.
The same conditions apply to the pre-order. Returns are possible within 28 days of receiving your shoes. Stock permitting, we would be happy to exchange your sneakers for a different size.
Return shipping for an exchange within the European Union is free of charge.
Lining leather: calf leather from European cattle, vegetable tanned in Marche, Italy by Santori S.p.A. Upper leather: soft calf leather suede from European cattle, chrome-free and metal-free tanned in Pisa, Italy by Conceria Sciarada. Sole: Genuine rubber sole made in Marche, Italy by Margom S.p.A. Heel counter: leatherboard heel counter, origin unknown. Laces: 100 bio-cotton laces produced in Marche, Italy. Manufacturing: all materials cut, sewn and assembled in Marche, Italy. Shoe bags: 100% raw bio-cotton, cut and sewn in Veneto, Italy.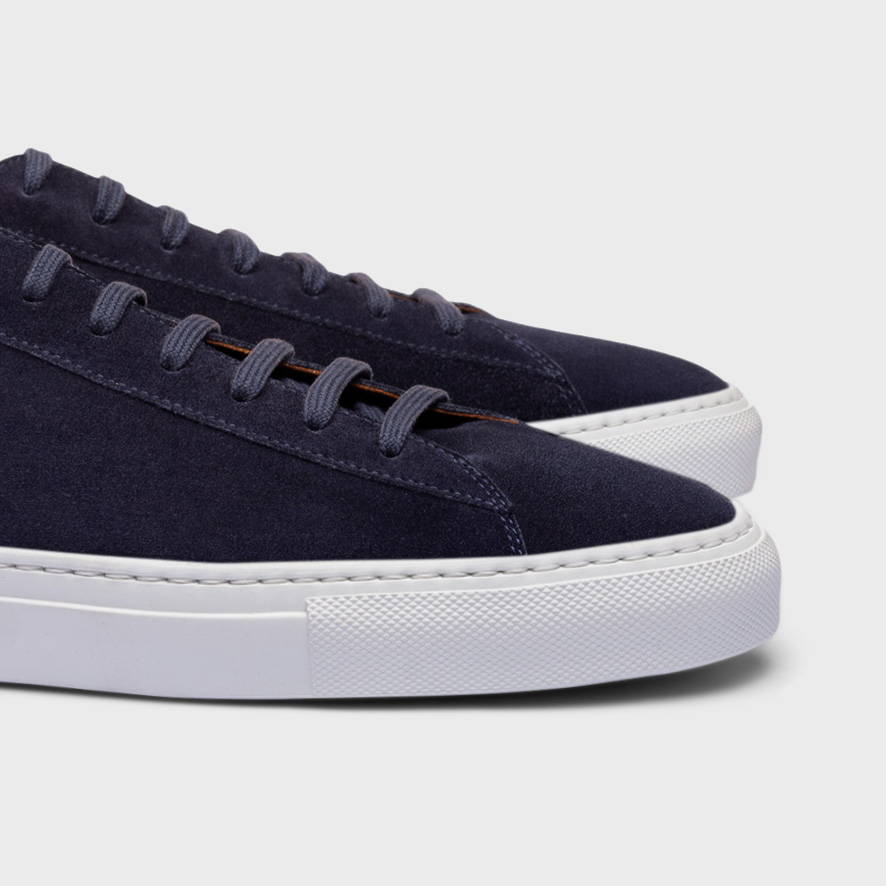 The shape of the sneaker, and the toe in particular, was our primary focus when we set out to design our own sneaker. We wanted the toebox to sink into the sole, and be as elegant as possible when looked at from all angles. The walls of the rubber sole wrap around the toebox, so that the profile follows an elegant curve.
Thick, 100% cotton laces.
Thick laces are a must for any sneaker. Ours are made from 100% bio-cotton, spun and twisted near to the production factory in Marche, Italy. An unmistakable detail of quality.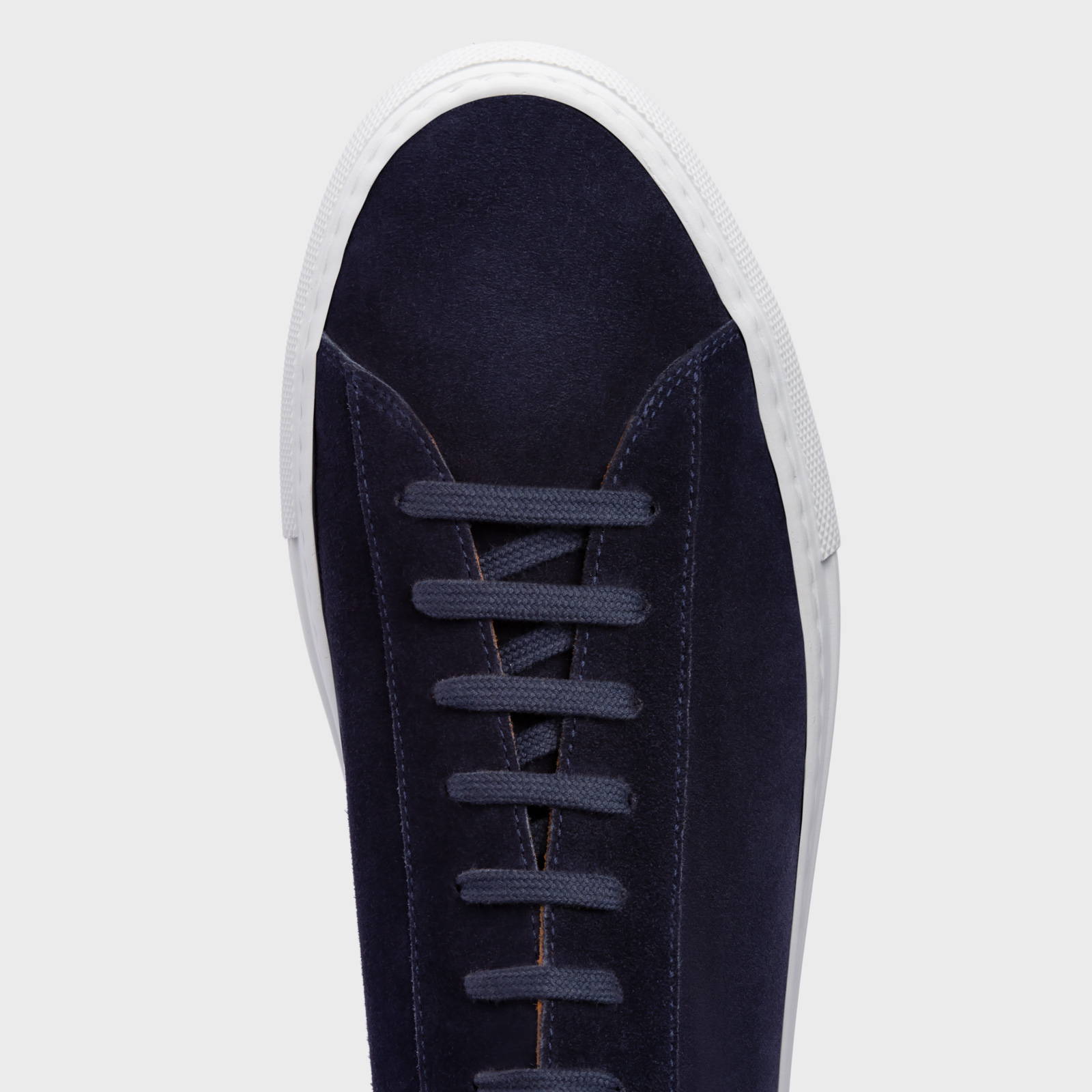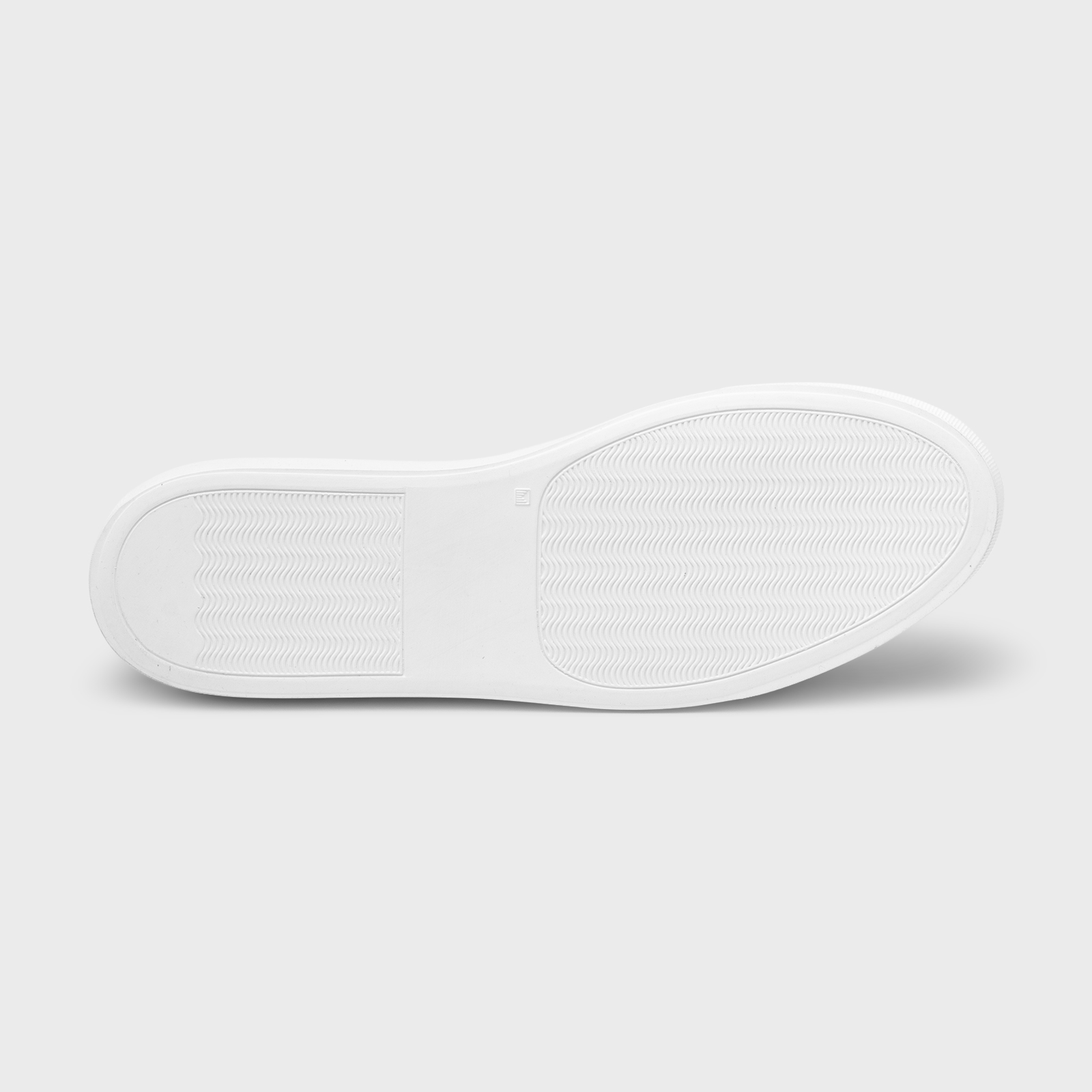 A benchmark in the industry and well known for the quality and durability of their rubber soles, we source our soles directly from Margom.
First and foremost, we are shoe developers. Developing and producing shoes is what we know best, and we have taken a very important detail from traditional shoemaking and copied it to our sneakers. The heel counter, or the reinforcement on the inside of the heel, is made from leatherboard instead of the more commonly used and cheaper thermoplastic. Leatherboard will mould itself better to your foot in and increase the comfort drastically.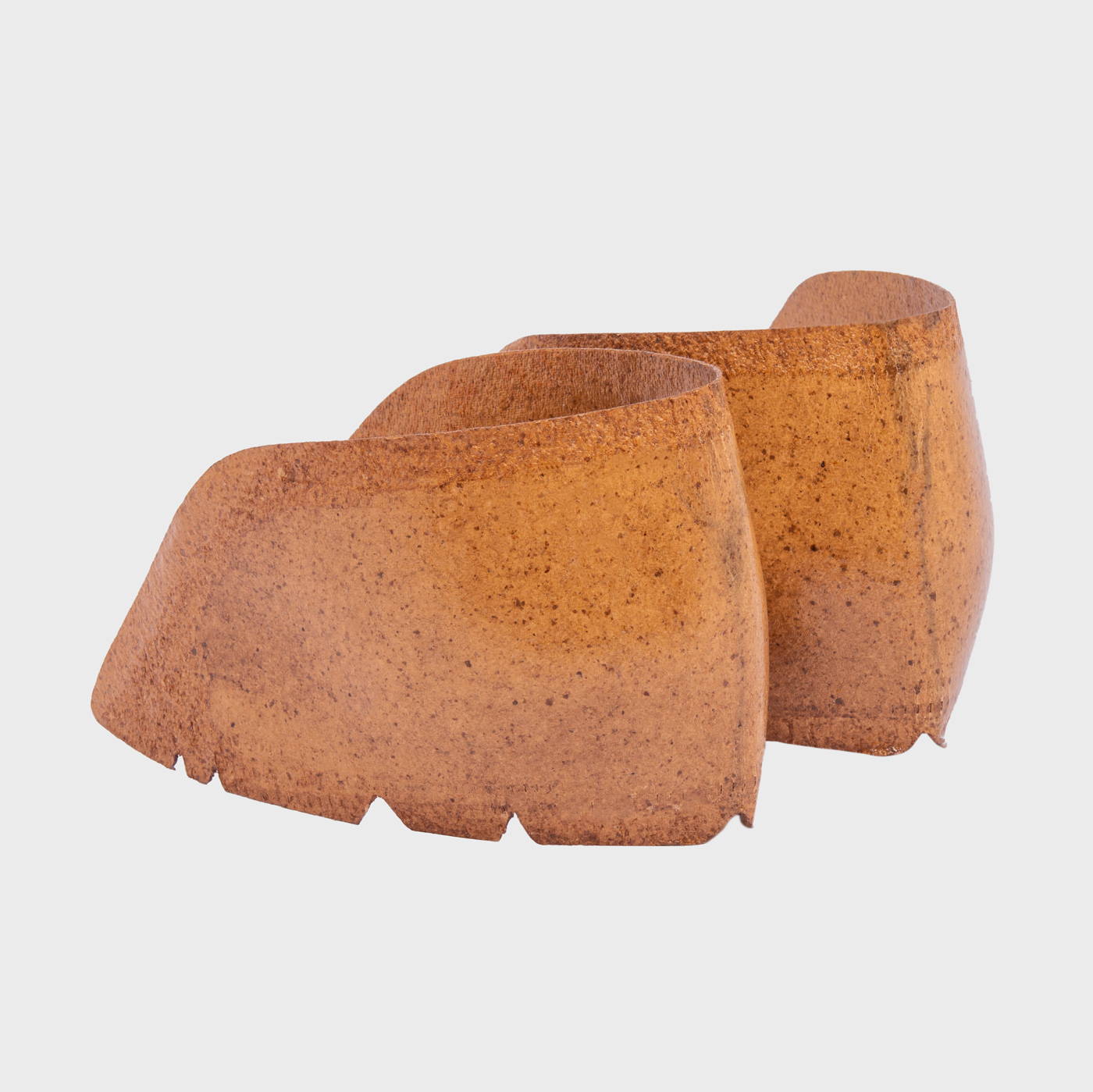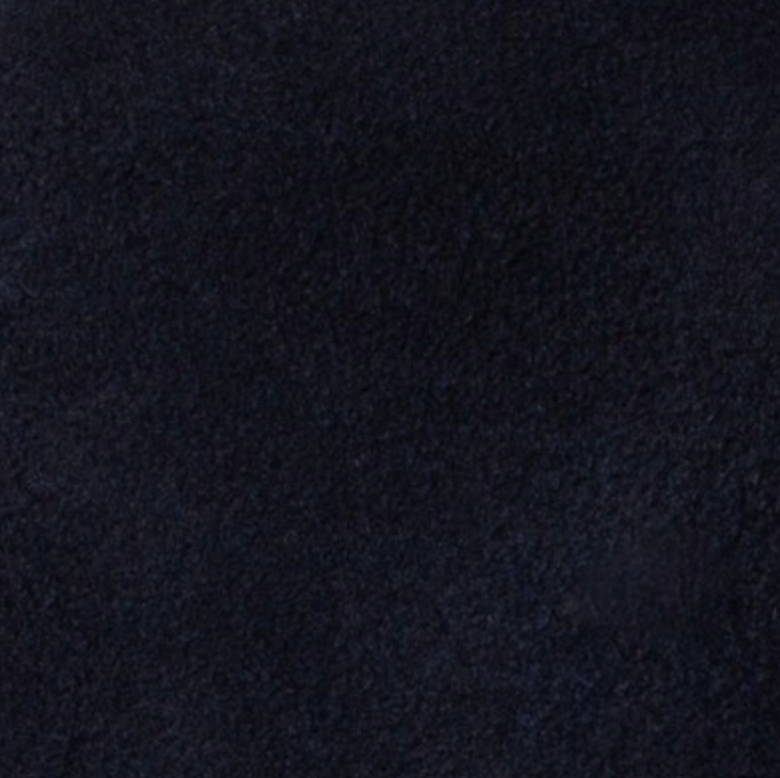 Evolo suede is tanned using a proprietary tanning technique by our partner, Sciarada. This tanning technique results in a significant reduction of hazardous chemicals, the reuse of raw materials without additional chrome and a considerable reduction in the water used.